New apprenticeships on offer from Aspiral Learning
New apprenticeships available including HR, cyber security and web development.
---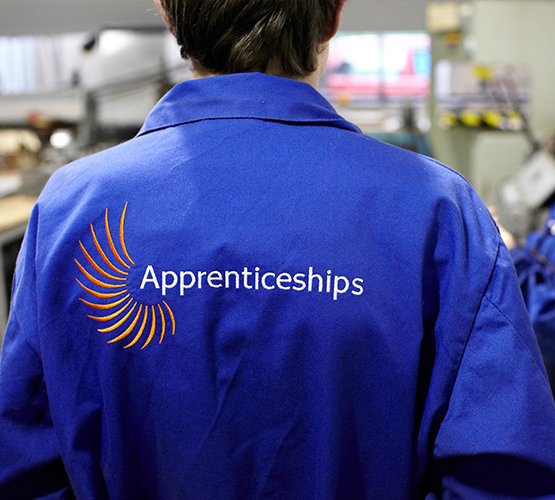 Aspiral Learning, the employer-focused and national provider arm of Basingstoke College of Technology (BCoT), is proud to offer a number of new apprenticeships to encourage organisations to use apprentices in a wider variety of roles across their organisation.
Apprenticeships are an exciting way to refresh, enhance and develop your workforce to meet the growing needs of your business.
Studying an apprenticeship gives your staff the opportunity to develop into well-trained, committed and motivated members of your workforce, with extra support and guidance from one of Aspiral Learning's highly-trained assessors.
Whilst businesses traditionally hire apprentices for roles specific to their industry, these new apprenticeships from Aspiral Learning aim to promote the idea that apprentices are available to work across a range of departments and individual roles.
Amongst the new courses are Level 3 and 5 Human Resources apprenticeships, which are designed for any HR professionals who are looking for a professional qualification and to become a member of the Chartered Institute of Personnel and Development (CIPD).
There are also a number of new I.T apprenticeships available, including Level 4 web development and network engineering qualifications. Available to both new and existing staff within your I.T department, these new courses are ideal for anyone looking to gain a professional qualification in the workplace.
With the ever increasing importance of cyber security and threat of network intrusion, a new Cyber Intrusion Analyst apprenticeship has also been introduced by Aspiral Learning to ensure businesses are fully aware of the risks and how to implement best practice in protecting their business online.
Aspiral Learning works with both large and small employers across a range of industry sectors in providing apprenticeships, distance learning courses, and bespoke workplace training.
For further information about any of these exciting new apprenticeships or any other services or training Aspiral Learning can offer your business, please call 01256 306237 or email business@bcot.ac.uk.
---