BCoT welcomes new therapy dog
Archie, the Lhasa Apso/Shi Tzu cross, will be on hand to help students in 2019/2020.
---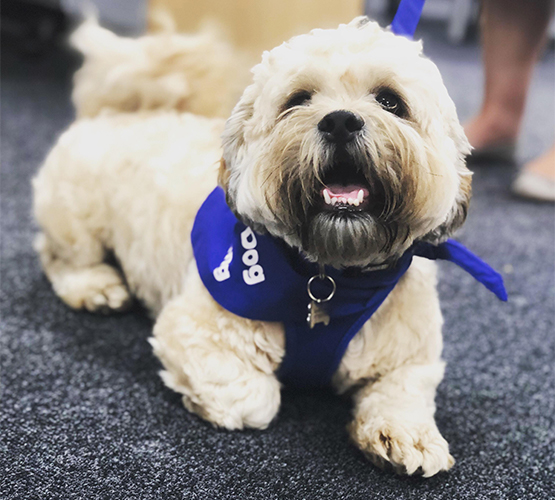 Basingstoke College of Technology (BCoT) will welcome a new therapy dog from September 2019, to support students within the college's Foundation Learning department.
Archie, a 14-month-old Lhasa Apso/Shih Tzu cross-breed, will be in the college on a number of days throughout the week for students who require additional support with their educational, health and social needs.
Owned by Foundation Learning Course Director Lynsey Spillane, Archie will be trained to provide the students with affection and comfort, as well as offering anxious or concerned students the chance to de-stress from college life. 
Principal of BCoT Anthony Bravo said: "We are really pleased to welcome Archie to the college. Our Foundation Learning department helps students to develop academic, emotional, social, life and employability skills to prepare them for the future and I am sure Archie will play a big role in our students achieving that."
"With an onsite counselling service, careers team, nurse and Retention and Progression (RAP) tutors, the health and wellbeing of our students is really important to us."
BCoT's Foundation Learning department offers a number of courses, including the well-respected Prince's Trust programme. The small, supportive classes and one-to-one support ensures all learners feel safe, can access the curriculum and move on to the next step in their lives.
If you are interested in studying at BCoT next year, there's still time to apply to study a full-time course or apprenticeship this September.
---