Level 5 Management and Leadership CMI Diploma
Level 5 Management and Leadership CMI Diploma
Level 5 Management and Leadership CMI Diploma
Level 5 Management and Leadership CMI Diploma
Level 5 Management and Leadership CMI Diploma
Part Time
---
Course Overview
This CMI qualification is designed for practising middle managers and leaders at operations, division, departmental or specialist level, who are typically accountable to a senior manager or business owner. The primary role of a practising or aspiring manager and leader is to lead and manage individuals and teams to deliver the aims and objectives in line with the organisational strategy.
Course Content
The course covers a range of units that focus on the personal development of the individual manager's capabilities and competencies, which can be selected according to the individual's particular development needs.
Entry Requirement
GCSE English and maths at grade C/4 or above (or equivalent)
You may be asked to complete an initial assessment online to identify your level.
Assessment
Work is submitted via an electronic portfolio and marked by remote assessment. Therefore the course can be completed at the learner's own pace.
Where does this course lead to
Learners who are aspiring to a management role may progress to roles such as:
Operations Manager

Divisional Manager

Departmental Manager

Regional Manager

Specialist Manager
On completion, you may be able to progress to Levels 6 and 7 which are developed for Directors and Senior Managers who have the responsibility to translate organisational strategy into effective performance.
How to Enrol
To find out more information please contact us on 01256 306484 or email information@bcot.ac.uk, or to enrol now click the button below.

The loan for this course is only £724 so additional payment to the college will be required to cover the whole fee.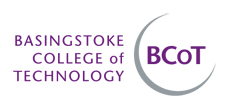 ---
Course Outline
Course Code: MXEC234
---
Study Mode: Part Time
---
Location: EMPLOYER PREMISES
---
Duration: 2 Years
---
Start Date: Anytime
---
Day & Time: Distance Learning
---
Tuition Fees: TBC (previously £3500.00)
---
Registration Fees: £200.00
---