Level 5 Management and Leadership CMI Award
Level 5 Management and Leadership CMI Award
Level 5 Management and Leadership CMI Award
Level 5 Management and Leadership CMI Award
Level 5 Management and Leadership CMI Award
Higher Education
---
Course Overview
This CMI qualification lets you strengthen and develop your knowledge of middle management by focusing on specific management areas that are applicable to your job.
Course Content
Learners must complete at least one unit to a minimum of 40 hours to achieve this qualification. 
Typical units include:
501 Principles of Management and Leadership in an Organisational Context
526 Principles of Leadership Practices 
Entry Requirement
GCSE English and maths at grade C/4 or above (or equivalent)
You may be asked to complete an initial online assessment to identify your level.
Assessment
Learners will need to complete practical work-based assignments, relevant to their own organisation's context. The assignments will be uploaded to an e-portfolio, marked and quality assured before certification.
Please be aware that you will be expected to use Harvard Referencing and Turnitin to ensure all work is not plagiarised.
Where does this course lead to
Progression to other qualifications from level 5 to level 7
Level 5 Apprenticeship in Operational Management
Learners who are aspiring to a management role may progress to roles such as:
Operations Manager
Divisional Manager
Departmental Manager
Regional Manager
Specialist Manager
How to Enrol
To find out more information please contact our Distance Learning Team on 01256 306237 or email distance.learning@bcot.ac.uk, or to enrol now click the button below.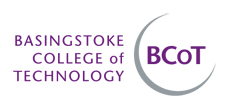 ---
Course Outline
Course Code: MXEC239
---
Study Mode: Higher Education
---
Location: EMPLOYER PREMISES
---
Start Date: 01/08/2023
---
Day & Time: Distance Learning
---
Duration: 25 Weeks
---
Tuition Fees: TBC (previously £354.00)
---
Registration Fees: £110.00
---