Level 4 Children, Young People and Families Practitioner Apprenticeship
Level 4 Children, Young People and Families Practitioner Apprenticeship
Level 4 Children, Young People and Families Practitioner Apprenticeship
Level 4 Children, Young People and Families Practitioner Apprenticeship
Level 4 Children, Young People and Families Practitioner Apprenticeship
Apprenticeship
---
Course Overview
As a practitioner you will be working with c
hildren, young people and families, including 
carers, to achieve positive and sustainable 
change in their lives. You will demonstrate 
a passion to care for and about children, 
young people and families. You will be skilled 
in recognising and assessing the complex 
needs that children, young people and families 
often present.
Entry Requirement
Five GCSEs at grade 4 or above, or a relevant 

Level 3 or 4 qualification.

You will need to be employed, or find 

employment, in a relevant role.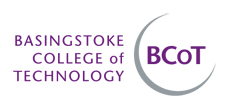 ---
Course Outline
Course Code: MP74
---
Study Mode: Apprenticeship
---
Location: EMPLOYER PREMISES
---
Duration: 130 Weeks
---
Start Date: TBC.
---