Level 3 Specialist Support for Teaching and Learning in Schools Diploma
Level 3 Specialist Support for Teaching and Learning in Schools Diploma
Level 3 Specialist Support for Teaching and Learning in Schools Diploma
Level 3 Specialist Support for Teaching and Learning in Schools Diploma
Level 3 Specialist Support for Teaching and Learning in Schools Diploma
Part Time
---
Course Overview
This CACHE qualification provides evidence of competence of being a support teacher. It is suitable for those:
who are currently working in a school
whose work roles are teaching assistants, learning support assistants, cover supervisors, parent support advisors or those in similar roles at Level 3 in the school environment
engaged in face-to-face work with children and adults in a school setting.
Learners will be allocated a business trainer/assessor and supplied with all the necessary reading and assessment material and personal tutorial support at pre-arranged times. You will be assessed in the workplace via a variety of assessment methods, including observation, witness testimonies, reflective accounts and professional discussions. You will need to attend lessons every other week for the duration of your course, each lesson lasts three hours and will cover key aspects of mandatory and optional units.
Topics covered include:
Child and Young Person Development
Safeguarding the welfare of children and young people
Communication and professional relationships with children and adults
Equality/diversity and Inclusion
Team working
Developing relationships
Health and Safety
Promoting children/ young people's positive behaviour
Supporting learning activities.
Personal Development
Supervision of a class
Supporting Literacy and Numeracy
Course Content
To achieve the Level 3 Diploma in Specialist Support for Teaching and Learning in Schools qualification you must complete 11 mandatory units and a selection of optional units from groups A - F to ensure you have achieved the 44 credits required.
The mandatory units are:
Communication and professional relationships with children, young people and adults
Schools as organisations
Support learning activities
Promote children and young people's positive behaviour
Develop professional relationships with children, young people and adults
Promote equality, diversity and inclusion in work with children and young people
Understand child and young person development
Understand how to safeguard the well being of children and young people
Support children and young people's health and safety
Support assessment for learning
Engage in personal development in health, social care or children's and young people's settings
Optional units allow the learner to tailor the qualification to their role, these include:
Plan and deliver learning activities under the direction of a teacher
Support Literacy development
Support Numeracy development
Support Teaching and learning in a curriculum area
Support bilingual learners
Invigilate tests and examinations
Team working
Support children's speech, language and communication
Support disabled children and young people and those with special educational needs
Entry Requirement
Telephone interview is required.
Learners must be aged 16 years or older and working a minimum of 15 hours each week in a school. This course is part of the new QCF supporting teaching and learning qualification suite, it will provide learners with a secure understanding of the knowledge and skills needed when working directly with children and young people in school environments.
Aged 19 to 23 - You may be eligible for full fee remission, meaning there is nothing for you to pay. Contact us to find out if this applies to you. If you have to pay, you can spread the cost by paying in instalments.
Aged 24 or over - Nothing to pay now - you do not have to make any upfront payment, your fees can be paid for through a government loan. These loans are available to everyone regardless of your income or savings. All you need to do is complete a form which we can help you with. Repayment of the loan only starts when you earn £1,750 or more per month (£21,000 per year) when an affordable amount will be deducted directly from your salary. 
Contact direct.gov.uk/advancedlearning loans.
Assessment
Assessment is by production of a personal portfolio of evidence demonstrating understanding and competence in practice of the learning outcomes of the Level 3 Diploma. Learners must complete a selection of assignment tasks as part of their evidence.
The learner will be assessed in their workplace by a qualified business trainer/assessor.
Where does this course lead to
This qualification has been designed to allow progression into the school workforce. Higher Level Teaching Assistant (HLTA) status Foundation Degrees Degree.
How to Enrol
To find out more information or to enrol please email distance.learning@bcot.ac.uk quoting the course reference.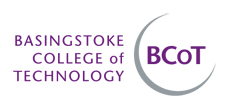 ---
Course Outline
Course Code: MXEL211
---
Study Mode: Part Time
---
Location: EMPLOYER PREMISES
---
Duration: 1 Year
---
Start Date: Anytime
---
Day & Time: Flexible
---
Tuition Fees: TBC (previously £2101.00)
---
Registration Fees: £124.00
---