Level 5 Leadership & Management for Adult Care Diploma
Level 5 Leadership & Management for Adult Care Diploma
Level 5 Leadership & Management for Adult Care Diploma
Level 5 Leadership & Management for Adult Care Diploma
Level 5 Leadership and Management for Adult Care Diploma
Higher Education
---
Course Overview
A Manager in Adult Care will guide and inspire teams to make positive differences to someone's life when they are faced with physical, practical, social, emotional or intellectual challenges. They will be a leader of the care team and will develop and implement a values-based culture at a service or unit level. 

The BTEC qualification gives learners the opportunity to: 
develop the fundamental technical skills and underpinning knowledge and understanding required to become competent in the job role. 
develop appropriate professional attitudes and behaviours that will support personal success in their job role and the long-term success of their organisation 
develop a range of interpersonal and intra-personal skills to support progression to, and success in, further study and career advancement 
achieve a nationally-recognised Level 5 qualification 
confirm competence in the role of Registered Manager in residential and domiciliary care services.
Course Content
To complete the level 5 Diploma in Adult Care the learner must achieve a minimum of 86 credits. There are 72 credits in the mandatory units and a further 14 credits must be obtained from optional units. 79 of these credits need to be at level 5 or above.
Mandatory units include:
Leadership and Management in Adult Care
Governance and Regulatory Processes in Adult Care
Lead Communication in Adult Care
Manage a Partnership Approach in Adult Care
Deliver Person-centred Adult Care
Professional Development, Supervision and Performance Management in Adult Care
Manage Resources in Adult Care
Manage Safeguarding, Protection and Risk in Adult Care
Manage Self in Adult Care
Lead Decision making in Adult Care
Entrepreneurial Skills and Innovation in Adult Care
 Examples of optional units include:
Manage Domiciliary Adult Care Services
Manage Residential Adult Care Services
Recruitment and Selection in Care Settings
Entry Requirement
It is expected that learners will have completed a minimum level 3 qualifications be working in a management role in the health and social care sector in order to register for this qualification. They need to be over 18 years old and have a minimum level 2 Functional Skills qualification in Maths and English.
Assessment
The learners are supported by an occupational competent business trainer using an e-portfolio platform who will meet with them on a regular basis. They will use a variety of different assessment methods to assess units holistically for this qualification which may include:
Taught Sessions
Group Work
Observation of practice by the business trainer or senior workplace colleague
Reflective practice
Observation and discussion around work products
Case studies

Professional discussion
Where does this course lead to
The qualification will equip learners to hold the role of Registered Manager. All Registered Managers will need to hold this qualification unless they can justify to CQC inspectors a different qualification route. Achievement of a Level 5 qualification can also support progression to higher education. 
Thank you for your interest in this course. To enrol on this course, a member of staff will arrange a meeting with you. Please click on the Form link below to leave your details.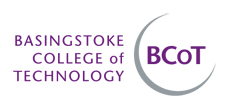 ---
Course Outline
Course Code: MXEL358
---
Study Mode: Higher Education
---
Location: EMPLOYER PREMISES
---
Start Date: 01/08/2023
---
Duration: 104 Weeks
---
Tuition Fees: TBC (previously £2727.00)
---
Registration Fees: £201.00
---