Level 2 Electrical Power Engineering - Distribution & Transmission Technical Knowledge Diploma (UKPN Apprentices)
Level 2 Electrical Power Engineering - Distribution & Transmission Technical Knowledge Diploma (UKPN Apprentices)
Level 2 Electrical Power Engineering - Distribution & Transmission Technical Knowledge Diploma (UKPN Apprentices)
Level 2 Electrical Power Engineering - Distribution & Transmission Technical Knowledge Diploma (UKPN Apprentices)
Level 2 Electrical Power Engineering - Distribution & Transmission Technical Knowledge Diploma (UKPN Apprentices)
Part Time
---
Course Overview
This City & Guilds qualification is for those who are wishing to enter or are already working within the power industry, wishing to gain knowledge or progress to a more advanced role. 
It allows candidates to learn, develop and practice the knowledge and understanding required for employment and career progression in the power industry. 
Course Content
Unit 261: Understand legislation in the Power Industry
Unit 262: Mathematics, Mechanical and Electrical theory in Power Industry
Unit 263: Power Engineering: Electrical networks, plant and apparatus
Unit 264: Power Engineering: Cables, Sub-stations and Overhead lines
Entry Requirement
All students will be required to complete an initial assessment in maths, to provide us an understanding of your current ability. 
Assessment
4 multiple-choice exams 
1 short-answer (written) exam
Thank you for your interest in this course, enrolment has not yet opened, join our waiting list to receive details about our next course.
Join the waiting list
Join
If the course you are interested in is full, please email
information@bcot.ac.uk
and a member of our team will get back to you with the next available start date and place you on the course waiting list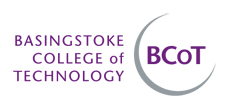 ---
Course Outline
Course Code: EDFL006
---
Study Mode: Part Time
---
Location: OFF SITE FLEXIBLE PROVISION
---
Duration: 1 Year
---
Start Date: 01/11/2022
---
Day & Time: 3 Day Block Release
---
Registration Fees: £0.00
---