Level 4 Permanent Hair Removal and Skin Rejuvenation Diploma
Level 4 Permanent Hair Removal and Skin Rejuvenation Diploma
Level 4 Permanent Hair Removal and Skin Rejuvenation Diploma
Level 4 Permanent Hair Removal and Skin Rejuvenation Diploma
Level 4 Permanent Hair Removal and Skin Rejuvenation Diploma
Higher Education
---
Course Overview
Build a career as an employed and/or self-employed make-up artist. The VTCT qualification will ensure you learn a wide range of make-up application processes while developing your knowledge and understanding of the relevant anatomy, physiology and health and safety. You'll also get to build the skills to consult with clients, successfully promote retail products, and gain a deeper understanding of the science of cosmetic application products.
This course is delivered through 8 hours of teaching a week, spread across two days (4 hours per day).
Course Content
This qualification is based on the national occupational standards for beauty therapy and includes all the required elements to work effectively as a specialist beauty therapist.
Mandatory units include:
Provide electrical epilation

Advanced epilation techniques
Laser and light treatments for hair removal
Laser and light treatments for skin rejuvenation
Management of health, safety and security in the salon
Physiology of ageing
Quality management of client care in the hair and beauty sector
Throughout this qualification, learners will develop their knowledge and understanding of relevant anatomy and physiology and health and safety whilst looking in depth at the physiology of ageing. They will also develop the knowledge, understanding and skills to consult with and manage clients. Learners will learn how to provide a range of beauty treatments including basic and advanced epilation along with laser and IPL applications to make informed decisions for hair removal and skin rejuvenation. 
In parallel, learners will develop their communication, problem-solving and research skills, their awareness of environmental sustainability and their commercial and customer service skills, all of which are valued highly by employers
Entry Requirement
GCSE English and maths at grade 4 or above.
A relevant Level 3 qualification.
Industry experience will also be considered.
Assessment
Assessed through a portfolio of evidence, unit assessments, assignments, theory online exams and observations of practical work.
Where does this course lead to
This qualification will qualify you to gain employment as an advanced Senior Beauty Therapist.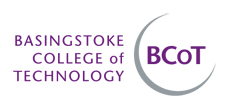 ---
Course Outline
Course Code: NF134
---
Study Mode: Higher Education
---
Location: Basingstoke
---
Start Date: 09/09/2024
---
Duration: 1 Year
---