BCoT staff and students make a difference during COVID-19 pandemic
Read all about the amazing things our staff and students have done during COVID-19
---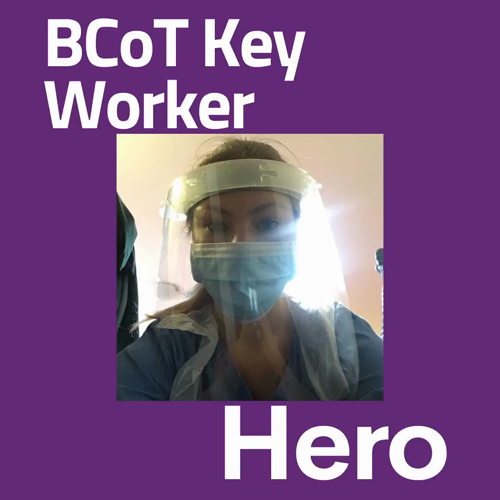 Over the coming weeks, we'll be telling you the stories of our staff and students who are doing amazing things during the COVID-19 pandemic, from starting their own businesses to working on the front line to help those in need. 
BCoT student helps those in need during COVID-19 pandemic
Toni-Marie is currently studying Level 3 Patisserie and Confectionery at BCoT and has recently taken a role in helping on the front line during the COVID-19 pandemic.
Before the pandemic, Toni-Marie worked as a waitress at a golf club, but has since started a job in a care home helping those in need. Toni-Marie began her new role at the beginning of March and along with training for a new role, she's also needed to learn about Personal Protective Equipment (PPE) to help limit the spread of COVID-19 and is required to wear full protective equipment when working.
Toni-Marie's role at the care home includes a range of tasks to assist residents. She helps residents get washed, dressed, fed and ensures medical care is given too.
Despite the challenges that come with a new role, Toni-Marie is incredibly positive, she said: "The best thing about my role is seeing how happy the residents can be in such a hard time, a zoom call was arranged with a church and it made everyone so happy."
BCoT Art and Design student starts her own business during COVID-19 pandemic
Carla is currently in her first year at BCoT, studying a Level 3 Art and Design course.
During the COVID-19 pandemic, Carla decided to start her own business, CML Boutique, to keep her occupied while staying home. She loves clothes and fashion, so started an online business selling clothes, false lashes, custom fashion illustrations and false nails.
Carla researched into items for her shop and created a website to sell from. She is using social media to attract new customers and CML Boutique's Instagram account already has a following of more than 4,000 people.
Carla said: "I've always liked the idea of having my own business and thought this was the best time to start. I love clothing and beauty so having my own boutique means I can make and sell different items within those areas."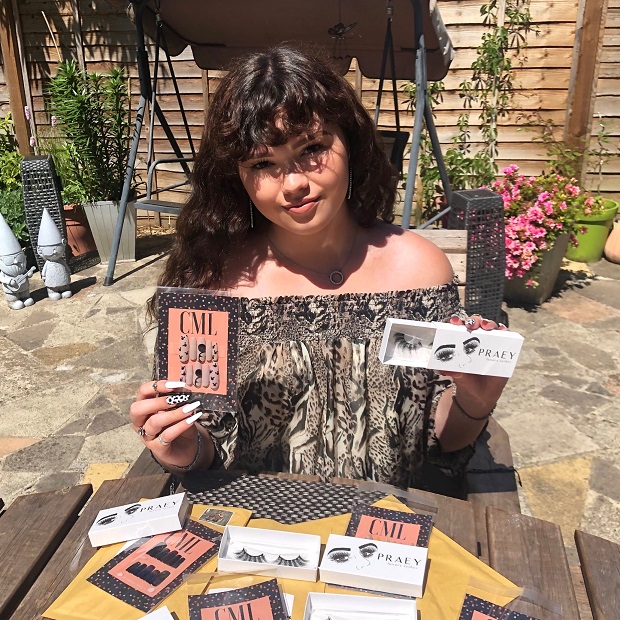 BCoT RAP Tutor goes the extra mile to help students
Terry is a Retention and Progression Tutor at BCoT. His role involves supporting students; helping with welfare, medical and mental health, through to progression into the workplace when they are at BCoT.
During COVID-19, Terry helped students at BCoT by delivering laptops, food parcels and coursework to the homes of students where needed. By doing this, Terry has helped ensure the number of people attending the college is kept to a minimum and helped those students continue with their education while staying at home.
Terry said: "It has been very rewarding being thanked by students and parents, especially those living in remote locations, or a long distance from college where public transport is the only option to travel."
When asked what his advice is for anyone wanting help their community during the pandemic, Terry said: "If you were considering helping, my advice would be to give it a go!"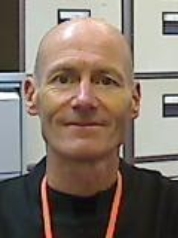 BCoT Creative Media Studies student donates much-needed funds for NHS
Dan is studying Level 3 Creative Media Studies at BCoT. In April, when he was unable to work due to COVID-19, Dan decided to donate £100 to the NHS.
He told us more about why he chose to help: "Working in a supermarket was hard as I have my grandmother living with my family in an annex. My twin brother and I both work at Tesco which is in the key workers category. We decided to drop out of work for approximately 5 weeks to protect our grandmother. During this time the government were setting guidelines to overcome and defeat the virus to make it safe for people to return to work.
During isolation, I was still paid, so I decided to donate £100 to the NHS. I did this to raise awareness on social media and to help people realise that the guidelines needed to be taken seriously as people were dying every day. I was thinking at the time, even if my money goes towards PPE, volunteers or anything needed to help people who were suffering, I would be satisfied. As for myself, I am in a very lucky position to not have many responsibilities as a student living at home, so it gave me the opportunity to think about helping the NHS."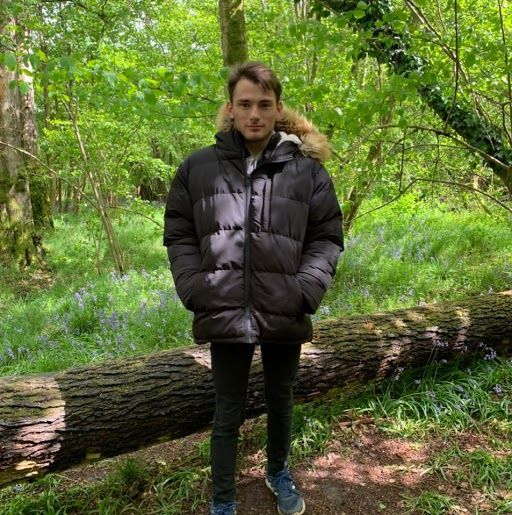 BCoT lecturer helps the local community during COVID-19 pandemic
Jilly is a Level 3 lecturer at BCoT. During Covid-19, Jilly has sewn over 100 surgical scrub gowns and caps. Being a trained medic and biochemist she also volunteered at the local hospital.
Jilly said " My favourite part of helping has been the sense of doing something for my local community. I would recommend volunteering to others considering doing it, as it gives a service back to society at a critical time. It also provides a certain structure to your day at very uncharted times."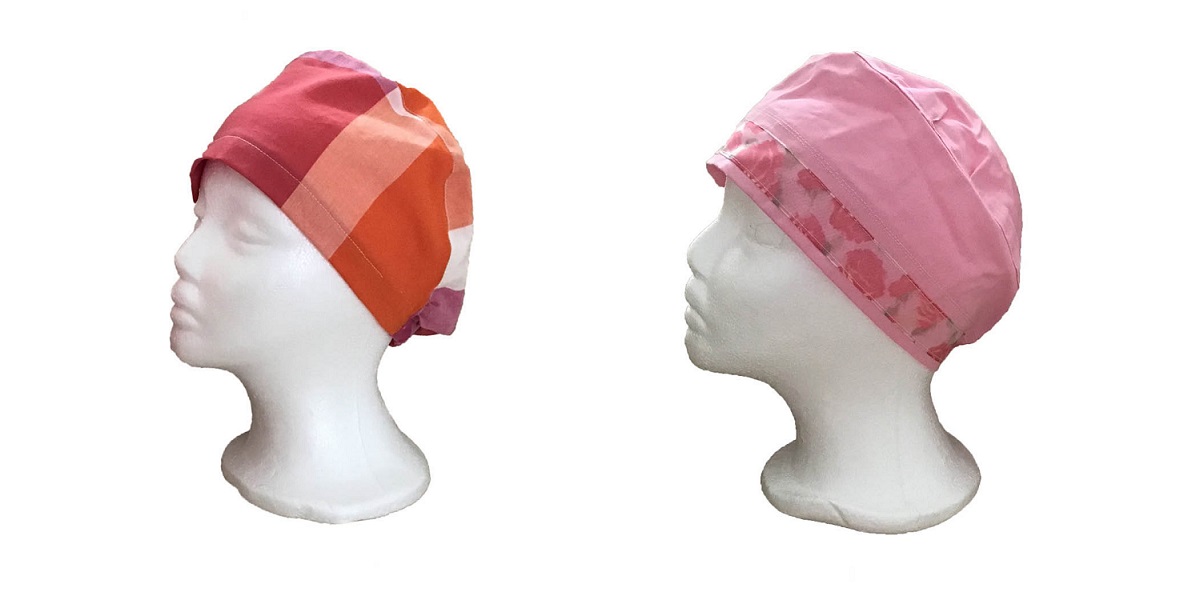 ---