Car Maintenance for Beginners and Intermediates
Car Maintenance for Beginners and Intermediates
Car Maintenance for Beginners and Intermediates
Car Maintenance for Beginners and Intermediates
Car Maintenance for Beginners and Intermediates
Part Time
---
Course Overview
This course is designed to provide a basic understanding of vehicle systems and will develop confidence in basic car maintenance.

On completion, students will be able to identify different systems and components within a car and have a basic understanding of how they work.
Course Content
The course will involve theory and practical sessions which will be carried out on college vehicles or systems.
Health & Safety; PPE (Personal Protective Equipment); general layout of the vehicle, carry out basic checks and safe use of car jack and axle stands. 
Engines, basic layout, construction and operation of a basic 4-stroke cycle and general terminology. 
Ignition and Fuelling systems: identify the general layout of systems and components. Remove, check and refit components. 
Cooling systems: function of system and description of components. Remove, check and refit components.
Wheels and Tyres: wheel removal and replacement with spare. Identify tyre markings and possible faults. Carry out basic maintenance (checking pressure and tyre tread depth). 
Brakes: identify the layout and operation of disc and drum brake systems; remove and refit brake pads; identify basic faults. 
Transmission: identify different transmission layouts (4-wheel drive, 2-wheel drive (front/rear wheel drive)); identify components and carry out basic checks. 
Electrical systems: lights; starting system and charging system basics - remove & refit bulbs and battery.
Entry Requirement
No formal qualifications are needed.

Where does this course lead to
How to Enrol
You can enrol directly online for this course.

If you have any questions please email information@bcot.ac.uk with your contact details or telephone 01256 306484.
Thank you for your interest in this course. We are not currently taking enrolments, but please click here to be notified when the course opens again.
If the course you are interested in is full, please email
information@bcot.ac.uk
and a member of our team will get back to you with the next available start date.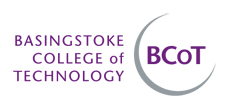 ---
Course Outline
Course Code: DEBL006
---
Study Mode: Part Time
---
Location: Basingstoke
---
Duration: 8 Weeks
---
Start Date: TBC.
---
Day & Time: Wed 6pm to 9pm
---
Tuition Fees: TBC (previously £305.00)
---