Level 5 Counselling Children & Young People Diploma
Level 5 Counselling Children & Young People Diploma
Level 5 Counselling Children & Young People Diploma
Level 5 Counselling Children & Young People Diploma
Level 5 Counselling Children and Young People Diploma
Higher Education
---
Course Overview
This CPCAB qualifying qualification is designed to give learners the specialist knowledge, skills and competencies to work as counsellors with children and young people aged 11-18.
Course Content
The course will be structured to meet the below CPCAB learning outcomes:
Work safely, legally and ethically as a counsellor with young people aged 11 – 18 years old.

Work therapeutically with young people.

Work with issues around culture, family and diversity relevant to the development of young people.

Work with an age-appropriate counselling approach to engage with young people.

Work with self-awareness as a practitioner with young people

Use a coherent framework of theory and skills relevant for working with this age group.

Monitor and maintain professional effectiveness as a counsellor of young people.
Entry Requirement
 Level 4 Therapeutic Counselling CPCAB Diploma (TC-L4) or the Recognised Prior Learning (RPL) equivalent (minimum 420 Guided Learning Hours) plus required pre TC-L4 training.
Candidates must be able to demonstrate the following:
Ability to identify reasons for training beyond just personal development
Provide references
Academically and emotionally able to cope with this level of trainin

g

Ability to work with difference and diversity

Possess personal qualities of imagination, intuition, openness and ability to benefit from self-development

Ability to form a therapeutic relationship with a child or young person

Have self-awareness, insight, honesty and the ability to make links

Emotional stability and the absence of personality disturbance

Ability to challenge and be challenged

Ability to respond sensitively and empathically to children and young people

Ability to work professionally as part of a team
Assessment
Portfolio of coursework - with 3 types of evidence including documentation (learning journals, self review, assignment), tutor observation and testimony.
External case review demonstrating your work with a young person.
Where does this course lead to
Level 6 Certificate in Therapeutic Counselling Supervision or Degree/Higher qualification in Counselling.
This qualification will enable successful candidates to work as counsellors with this age group in a range of job and career opportunities, which include but are not limited to: 
A counsellor employed by a School or College
A counsellor in an agency or organisation which specialises in counselling children and young people
A private counsellor working for an external organisation such as a school, youth club, wellness/mental health setting
An 'adult' counsellor in independent practice wishing to extend their work to cover this age range
A youth worker in the community
An outreach worker with adolescents/teenagers
How to Enrol
To enrol on this course, please email counselling@bcot.ac.uk with the course you are interested in to arrange an interview with the course tutor and/or Course Director. Following a successful interview, you will then be provided with an enrolment code in order to complete your enrolment online.

Loan only covers part of the fees. Additional payment to the college will be required if you choose to take out the loan.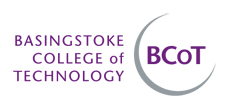 ---
Course Outline
Course Code: PEBL011
---
Study Mode: Higher Education
---
Location: Basingstoke
---
Start Date: 10/01/2024
---
Day & Time: Wed 9.30am to 4.30pm
---
Duration: 18 Weeks
---
Tuition Fees: £1500.00
---
Registration Fees: £359.00
---