Level 3 BTEC Diploma in Advanced Manufacturing Engineering (Electrical/Electronic)
Level 3 BTEC Diploma in Advanced Manufacturing Engineering (Electrical/Electronic)
Level 3 BTEC Diploma in Advanced Manufacturing Engineering (Electrical/Electronic)
Level 3 BTEC Diploma in Advanced Manufacturing Engineering (Electrical/Electronic)
Level 3 Engineering (Electrical/Electronic) Diploma
Part Time
---
Course Overview
This BTEC qualification aims to equip new and existing personnel working in the electronics field with the necessary skills required by a technician.
The course provides a good background in technical engineering, supports underpinning knowledge for NVQs at level 3 and is a recognised technical certificate for the advanced apprenticeship (Level 3).
Course Content
The main course topics will be based on the following:
Business systems for technicians
Electrical and electronic principles
Engineering design
Further electronics
Electronic measurement and test
Microelectronics
Mathematics
Project
Communications for technicians
'Principles and applications of electronic devices and circuits
After completing this course you should be able to:
Demonstrate your understanding of basic electrical and electronic principles
Use a range of electronic laboratory equipment
Use electronic software packages
Make accurate measurements of circuit parameters
Demonstrate fault-finding skills on electronic circuits and equipment
Demonstrate competency in problem-solving
Report clearly and concisely on your electronic work.
Entry Requirement
GCSE English, maths and science grade C/4 or above.
The following may also be acceptable: BTEC First Certificate or Diploma, certain C&G qualifications, BTEC GNVQ Intermediate.
Applications from mature learners without any of these above may be considered.
Assessment
Continual assessment methods are used. These include assignments and project work.
Where does this course lead to
The course offers progression to the HNC and is a recognised means of career progression within the engineering industry.
How to Enrol
You can enrol directly on this course if you have the entry requirements noted above.
If you would like to enrol but do not have the entry requirements please email information@bcot.ac.uk with your contact details or telephone 01256 306484.
Thank you for your interest in this course. We are not currently taking enrolments, but please click here to be notified when the course opens again.
If the course you are interested in is full, please email
information@bcot.ac.uk
and a member of our team will get back to you with the next available start date.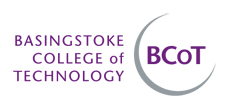 ---
Course Outline
Course Code: ERBL030
---
Study Mode: Part Time
---
Location: Basingstoke
---
Duration: 2 Years
---
Start Date: TBC.
---
Day & Time: Wed 9am to 5pm
---
Tuition Fees: TBC (previously £7810.00)
---
Registration Fees: £215.00
---