Level 4 Professional Accounting AAT Diploma
Level 4 Professional Accounting AAT Diploma
Level 4 Professional Accounting AAT Diploma
Level 4 Professional Accounting AAT Diploma
Level 4 Professional Accounting AAT Diploma
Higher Education
---
Course Overview
This AAT qualification covers complex accounting and finance topics and tasks leading to students becoming confident with a wide range of financial management skills and applications. Students will gain competencies in drafting financial statements for limited companies, recommending accounting systems strategies and constructing and presenting complex management accounting reports.

Course Content
The mandatory units are:
Applied Management Accounting 
Drafting and Interpreting Financial Statements
Internal Accounting Systems and Controls
The optional units are: 
Personal Tax
Cash and Financial Management
Credit and Debt Management
Entry Requirement
GCSE English and maths at grade C/4 or above.

Completion of the Level 3 Diploma in Accounting.
Students with appropriate vocational competence or other appropriate qualifications will be considered, but an interview with the Course Director is required.
Assessment
All units are assessed by a computerised examination. 
Successful completion of all assessments is required for the qualification to be awarded.
Where does this course lead to
Successful completion of the level 4 course could lead to acceptance onto professional accounting qualifications including Chartered (ACA), Certified (ACCA) or Management (CIMA).
How to Enrol
To apply for the course, please email professional@bcot.ac.uk with your contact details, CV and any prior AAT qualifications.
The Course Director will contact you to discuss the course and arrange an interview.
When you have an enrolment code, you can enrol by clicking the button below.
Thank you for your interest in this course, enrolment has not yet opened, join our waiting list to receive details about our next course.
Join the waiting list
Join
If the course you are interested in is full, please email
information@bcot.ac.uk
and a member of our team will get back to you with the next available start date and place you on the course waiting list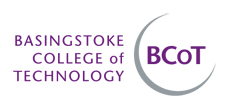 ---
Course Outline
Course Code: JRBL016
---
Study Mode: Higher Education
---
Location: Basingstoke
---
Start Date: 05/01/2023
---
Day & Time: Thu 9.30am to 3.15pm
---
Duration: 1 Year
---
Tuition Fees: TBC (previously £2305.00)
---
Exam Fees: £268.00
---