Level 5 People Manangement CIPD Associate Diploma
Level 5 People Manangement CIPD Associate Diploma
Level 5 People Manangement CIPD Associate Diploma
Level 5 People Manangement CIPD Associate Diploma
Level 5 People Manangement CIPD Associate Diploma
Higher Education
---
Course Overview
This Chartered Institute of Personnel and Development (CIPD) qualification is a foundation for those seeking a career in Human Resource Management.
The course builds on the Level 3 CIPD and is aimed at expanding learners' independent practice to enable them to evolve into more senior roles within organisations as people professionals.
Learners' work will be mainly operational with some complexity. They will contribute to the thinking around their work, analysing information to inform choices and actions. Working with and influencing others through their work will create short-term value for a wider audience.
Using a framework of HR and L&D understanding, behaviours and skills development, this qualification offers the opportunity for learners to transition to employment as people managers.

Course Content
Learners are required to successfully complete a total of seven units totalling 42 credits.
To gain the qualification you will need to successfully complete three core units, three specialist units and one additional unit.
Three core units
Organisational Performance and Culture in Practice
Evidence-based Practice
Professional Behaviours and Valuing People
Three specialist units
Employment Relationship Management
Talent Management and Workforce Planning
The Reward for Performance and Contribution
Plus one additional unit
Specialist Employment Law
Advances in Digital Learning and Development
Learning and Development Essentials
People Management in an International Context
Diversity and Inclusion
Leadership and Management Development
Well-being at Work
Entry Requirement
GCSE English and maths at grade C/4 or above (or equivalent)

Learners must be aged 18+ 
An initial assessment will be completed prior to enrolment to assess suitability to join the course.
Assessment
Learners will be assessed to evaluate an individual's attainment of knowledge, understanding and skills.
This qualification is not graded so learners will receive either a pass or fail. All assessment criteria must be met in order to achieve a pass. If the complete qualification is not achieved, credit can be issued in the form of a statement of standalone unit credit.

Where does this course lead to
Successful completion of the level 3 course could lead to acceptance onto level 7 studies.
How to Enrol
To enrol please email jude.haine@bcot.ac.uk for an initial assessment.
The loan available for this course is only for £724 so doesn't cover the whole fee. Additional payment to the college will be required if you choose to take out the loan.
Thank you for your interest in this course, enrolment has not yet opened, join our waiting list to receive details about our next course.
Join the waiting list
Join
If the course you are interested in is full, please email
information@bcot.ac.uk
and a member of our team will get back to you with the next available start date and place you on the course waiting list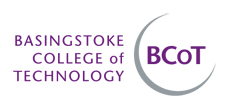 ---
Course Outline
Course Code: JEBC049
---
Study Mode: Higher Education
---
Location: Basingstoke
---
Start Date: 20/09/2023
---
Day & Time: Wed 5pm to 8:30pm
---
Duration: 1 Year
---
Tuition Fees: TBC (previously £2625.00)
---