Level 2 Introducing Caring for Children and Young People Certificate
Level 2 Introducing Caring for Children and Young People Certificate
Level 2 Introducing Caring for Children and Young People Certificate
Level 2 Introducing Caring for Children and Young People Certificate
Level 2 Introducing Caring for Children and Young People Certificate
Part Time
---
Course Overview
This TQUK qualification will explore the factors that influence children's development, such as the importance of nutrition and play and interaction.  You will learn how you can be a positive influence on the different stages in a child's growth.
Whether you have an interest in this subject or are actively looking to gain employment (or a voluntary role) in a childcare role, this qualification will give you a good understanding of caring for a range of age groups.
This nationally recognised qualification allows you the flexibility to study in your own time.
Course Content
Unit 1: Young children's development - This unit will explore the stages of development of young children from birth to three years. Alongside this, you will learn about how positive environments support the development of young children.
Unit 2: The value of play to young children - Within this unit, you will learn about the necessity of play to young children's development as well as demonstrating different play activities suitable for young children from birth to five years old.
Unit 3: Importance of play for early learning - This unit will take you through the vital importance of creativity and imagination in the development of a child. You will learn about how to organise a cooking activity for children as well as the particular importance of books and stories in child development.
Unit 4: Safeguarding the welfare of children and young people - This unit examines legislation, guidelines, policies and procedures for safeguarding the welfare of children and young people (including e-safety). You will look at what action to take when children or young people are injured or ill and when complete, you will be able to recognise emergency procedures as well as how to respond to suspicions that a child or young person has been abused, harmed or bullied.
Unit 5: Use food and nutrition information to plan a healthy diet - This unit will help you to build an understanding of how to make healthy and nutritional food choices for children. You will develop knowledge of food labels and what to look out for to ensure that children are given a balanced diet.
Entry Requirement
In order to complete this distance learning course at no charge you will need to match the following entry criteria:
Are a resident of the EEU (European Economic Area) and have been for at least 3 years

Will be undertaking your learning within England

Are aged 19 or above

If you are 19-23 years old you must have already achieved a level 2 qualification or equivalent

If you are 24+ there are no formal entry requirements for this course but you will find it helpful to have a good standard of English and maths
Assessment
Studying via distance learning means you can choose when and where you study.  
We recommended allowing a minimum of 3 to 4 hours per week to study this course in your own time.
You will be given submission dates for each unit to help you stay on track and complete within the allocated timeframe.  
This course is available via: 
Online assessments with paper-based learning materials
Where does this course lead to
How to Enrol
To find out more information please email distance.learning@bcot.ac.uk quoting the course reference, or to enrol now click the button below.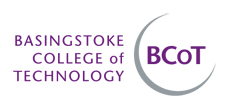 ---
Course Outline
Course Code: MDFL103
---
Study Mode: Part Time
---
Location: OFF SITE FLEXIBLE PROVISION
---
Duration: 25 Weeks
---
Start Date: Anytime
---
Day & Time: Flexible Learning
---