Level 4 Advanced Practitioner in Schools and Colleges Certificate
Level 4 Advanced Practitioner in Schools and Colleges Certificate
Level 4 Advanced Practitioner in Schools and Colleges Certificate
Level 4 Advanced Practitioner in Schools and Colleges Certificate
Level 4 Advanced Practitioner in Schools and Colleges Certificate
Higher Education
---
Course Overview
This NCFE Cache certificate provides professional development opportunities for experienced practitioners working in the school and college workforce. It will embrace the wealth of experience, proven knowledge and skills of the learner in a teaching and learning environment.
Students will acquire and use skills of leadership, mentoring, coaching and reflection through work-based learning opportunities.
Upon achievement of this qualification, the learner will be equipped as an Advanced Practitioner who can use crucial leadership skills to mentor others across all roles and responsibilities in the school or college workforce.
Course Content
Students will acquire further knowledge and skills to complete a portfolio of evidence and successfully achieve the following five units and the qualification:
Enabling Individuals to Learn
Understand How to Support Children and Young People to Improve Their Mental Health and Well-Being
Working with Others to Support Individuals with Additional Needs and Disability in a School or College
Working with Families and Other Professionals in a School or College Setting
Implementing Change in School or College Setting
Entry Requirement
This course provides professional development opportunities for experiences practitioners working in schools and colleges, therefore learners should be working in a suitable role within one of these areas.
They are required to be over 18 years old with preferably a level 3 qualification although a highly skilled and experienced practitioner would be taken into consideration.
Assessment
Assessment is by production of a personal portfolio of evidence demonstrating understanding and competence in practice of the learning outcomes of the level 4 advanced Certificate in Advanced Practitioner in Schools and College. Learners must complete a selection of assignment tasks as part of their evidence.
The learner will be assessed in their workplace by a qualified business trainer/assessor, which may include direct observation, written assignments and professional discussions
Where does this course lead to
Learners may progress within the workforce in the following job roles and responsibilities:

Higher Level Practitioner/Teaching Assistant.
Internal progression at a higher level, including 

those with management responsibilities.

Leadership, mentoring, supervision and management opportunities.

Thank you for your interest in this course. To enrol on this course, a member of staff will arrange a meeting with you. Please click on the Form link below to leave your details.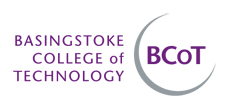 ---
Course Outline
Course Code: MXEC242
---
Study Mode: Higher Education
---
Location: EMPLOYER PREMISES
---
Start Date: 01/08/2023
---
Day & Time: Flexible
---
Duration: 1 Year
---
Tuition Fees: TBC (previously £2727.00)
---
Registration Fees: £92.00
---