Level 2 Certificate in Safeguarding, Prevent & British Values
Level 2 Certificate in Safeguarding, Prevent & British Values
Level 2 Certificate in Safeguarding, Prevent & British Values
Level 2 Certificate in Safeguarding, Prevent & British Values
Level 2 Certificate in Safeguarding, Prevent & British Values
Part Time
---
Course Overview
This course is ideal for learners who wish to increase their awareness and understanding of the issues surrounding Prevent, including radicalisation, extremism, propaganda, social media, and the promotion of British Values, such as democracy and the rule of law. Individuals will also learn more about safeguarding and the legislation relating to it.
This course will equip learners with a detailed understanding of how to recognise and prevent radicalisation and extremism, the principles of safeguarding, the Prevent duty and its importance  in society, and the importance of online safety and British Values.
Course Content
This course is split into four manageable units:
Unit 1:  Principles of safeguarding 
Unit 2:  The Prevent duty and its importance in society 
Unit 3:  The importance of online safety 
Unit 4:  The importance of British Values
Entry Requirement
In order to complete this Distance Learning Course at no charge you will need to match the following entry criteria:
Are a resident of the EEU (European Economic Area) and have been for at least 3 years

Will be undertaking your learning within England

Are aged 19 or above

If you are 19-23 year olds you must have already achieved a level 2 qualification or equivalent

If you are 24+ there are no formal entry requirements for this course but you will find it helpful to have a good standard of English and Maths
Assessment
Studying via distance learning means you can choose when and where you study.
We recommended allowing a minimum of 3 hours per week to study this course in your own time.

This course is delivered:
 Fully online with online learning materials
How to Enrol
To find out more information please email distance.learning@bcot.ac.uk quoting the course reference, or to enrol now click the button below.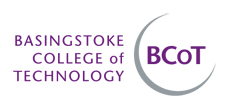 ---
Course Outline
Course Code: MDFL111
---
Study Mode: Part Time
---
Location: OFF SITE FLEXIBLE PROVISION
---
Duration: 25 Weeks
---
Start Date: Anytime
---
Day & Time: Flexible Learning
---