Level 2 Counselling Skills CPCAB Certificate
Level 2 Counselling Skills CPCAB Certificate
Level 2 Counselling Skills CPCAB Certificate
Level 2 Counselling Skills CPCAB Certificate
Level 2 Counselling Skills Certificate
Part Time
---
Course Overview
This CPCAB qualification is for people who want to work in helping interactions or enhance their skills base for their current workplace, or for those to pursue further study as a counsellor. It will help to develop self-awareness and provide knowledge and understanding of the necessary counselling skills leading to further theory and practice.
Learners will gain an understanding of all stages of a helping interaction. They will also learn how to apply a repertoire of skills and how to work with silence, have a basic knowledge of the models of counselling and develop confidence that their newfound skills can be applied effectively.
Course Content
In the course, you will learn about a range of counselling skills and how to safely and ethically use them. We adhere to the principles of the BACP, and you will learn about these and how to apply them to your helping work. You will learn about the different stages of a helping session and how to manage these, sustaining healthy boundaries that keep you and your helpee safe. By the end of the course, you will understand empathy and how to focus on keeping to your helpee's agenda and how to use your awareness of your own experiences and feelings to enhance this work rather than detract from it. This course, and all the other counselling courses at BCoT, demand an ability to look at your own process and reflect on what you bring to each interaction in order to improve your practice.
Entry Requirement
To enrol on this course, you will be expected to:
Be able to cope with course content*
Have the ability to translate intra-personal experience into language and written work
Be able to benefit from self-development
Be able to give and process feedback received in a constructive way
Be able to form successful working relationships with peers
Be motivated towards developing as a helper
Have emotional stability*
Identify reasons for training beyond just personal development
Work with difference and diversity within the learning group
*Disclaimer – Please note that if an applicant has experienced a significant life event in the last 6 months i.e. Bereavement or recovery from a mental health issue, the college has the right to refuse the application and will recommend deferring due to the demands of the course.
Assessment
A learning review (500-750 words) must be completed after each session.
Longer assignments on this course include an essay, a taped assessment, a group presentation and a summary self-review
All students will have the opportunity to discuss assessments with their tutor during scheduled tutorials
Where does this course lead to
Progression to a Level 3 Counselling qualification.
How to Enrol
To enrol on this course, please email counselling@bcot.ac.uk with the course you are interested in to arrange an interview with the Course Lecturer and/or Course Director. Following a successful interview, you will then be provided with an enrolment code in order to complete your enrolment online.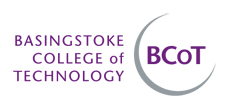 ---
Course Outline
Course Code: PPBL016
---
Study Mode: Part Time
---
Location: Basingstoke
---
Duration: 18 Weeks
---
Start Date: 06/02/2024
---
Day & Time: Tue 9.15am to 2.45pm
---
Tuition Fees: £500.00
---
Registration Fees: £199.00
---