Level 3 Counselling Skills CPCAB Certificate
Level 3 Counselling Skills CPCAB Certificate
Level 3 Counselling Skills CPCAB Certificate
Level 3 Counselling Skills CPCAB Certificate
Level 3 Counselling Skills Certificate
Part Time
---
Course Overview
This CPCAB qualification is for people who already work within, or who want to work in, a helping field, with a view taking their next steps in training to become a counsellor. It will help to develop self-awareness and provide a knowledge and understanding of the necessary counselling skills leading to further theory and practice.
By the end of the course, learners will have learned more about counselling theory, ethics and mental health and will be prepared to work within an agency. This course does not lead to employment as a counsellor, it is designed as a pre-practitioner training for the Level 4 qualification. It could lead to employment in related fields.
Course Content
Weekly written journals and practical assessments
Working within an ethical framework

Understanding the counselling relationship

Understanding difference and diversity issues to develop empathic understanding

Working collaboratively with clients

Using counselling theory to understand yourself and your experiences

Using counselling skills coherently

Using study skills to help manage learning

Demonstrate knowledge and understanding of the theoretical approaches

Understand counselling theories and approaches to mental health

Introduction to clinical supervision 

Assessment of practical assessment
A learning review (800 – 1000 words) will need to be completed after each session
Entry Requirement
To have completed Level 2 in Counselling Skills or the equivalent amounting to a minimum of 75 Guided learning hours (tutor led sessions)**
Demonstrate a willingness to develop a personality suitable for helping work and a willingness to engage in personal therapy in the future
Ability to translate intra-personal experience into language and written work
Able to benefit from self-development
Able to give and process feedback received in a non-defensive and constructive way
Emotional stability*
Evidence of personal insight and willingness to work on no-go areas
Ability to form a helping relationship
Able to form successful working relationships with peers which enables a thriving learning environment
Awareness and ability to work with difference and diversity
Able to cope with course content*
Identify reasons for training beyond just personal development
Be motivated towards developing as a counselling practitioner
Provide references from previous tutor/s if external to BCoT
*Disclaimer – Please note that if an applicant has experienced a significant life event in the last 6 months i.e., Bereavement or recovery from a mental health issue, the college has the right to refuse the application and will recommend deferring due to the demands of the course.
** This training must be from a recognised counselling training provider: recognised by the British Association of Counselling and Psychotherapy (BACP) or UK Counsel for Psychotherapy (UKCP).  You will need to evidence that you have undertaken skills practice and personal development within this certification/qualification.While a qualification in nursing, social work, psychology or similar will support your learning and understanding of some of the theories studied in counselling they will not have given you the adequate client / helpee contact nor developed your self awareness / personal development.  You may have undertaken one to one work with clients, however, the nature of the counselling relationship is very different.Exceptions:  We DO NOT accept certificates from on-line / distant learning suppliers.
Assessment
There will be a weekly learning review (80 -1000 words), at least two tutor observations of your skills work, written assignments, case studies, workshops and an end of year exam. All students will have the opportunity to discuss assignments with their tutor during scheduled tutorials.
Where does this course lead to
Progression on to a level 4 counselling qualification.
How to Enrol
To enrol on this course, please email counselling@bcot.ac.uk with the course you are interested in to arrange an interview with the course tutor and/or Course Director. Following a successful interview, you will then be provided with an enrolment code in order to complete your enrolment online.

The loan available for this course is only for £811 so doesn't cover the whole fee. Additional payment to the college will be required if you choose to take out the loan.
Thank you for your interest in this course. We are not currently taking enrolments, but please click here to be notified when the course opens again.
If the course you are interested in is full, please email
information@bcot.ac.uk
and a member of our team will get back to you with the next available start date.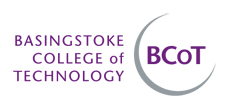 ---
Course Outline
Course Code: PPBL019
---
Study Mode: Part Time
---
Location: Basingstoke
---
Duration: 1 Year
---
Start Date: TBC.
---
Day & Time: Wed 10.00-1.00pm
---
Tuition Fees: TBC (previously £811.00)
---
Registration Fees: £209.00
---