Entry Level 2 Edexcel Functional Skills in English
Entry Level 2 Edexcel Functional Skills in English
Entry Level 2 Edexcel Functional Skills in English
Entry Level 2 Edexcel Functional Skills in English
Entry Level 2 Edexcel Functional Skills in English
Part Time
---
Course Overview
Functional skills courses are designed to help you improve your basic skills in either maths or English (or both), as well as to enable you to gain a nationally recognised qualification. You will develop a practical and useful skillset in the subjects which will be relevant to a wide range of everyday work and life scenarios.
Course Content
This course will help you gain English skills at Entry 2 and will include improving your punctuation, spelling and grammar.
Entry Requirement
No previous English qualifications required. Level checked on application.
Assessment
Students will take Functional Skills English exams at Entry 2  in speaking and listening, reading and writing.
Where does this course lead to
Functional Skills English - Entry Level 3.
How to Enrol
To enrol on this course you will need to complete an assessment.  Please send an email to: EnglishandMathsEnrolments@bcot.ac.uk to find out more information.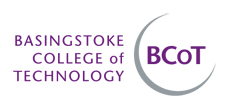 ---
Course Outline
Course Code: QPBL176
---
Study Mode: Part Time
---
Location: Basingstoke
---
Duration: 1 Year
---
Start Date: TBC.
---
Exam Fees: £30.00
---