Level 2 Certificate in Climate Change & Environmental Awareness
Level 2 Certificate in Climate Change & Environmental Awareness
Level 2 Certificate in Climate Change & Environmental Awareness
Level 2 Certificate in Climate Change & Environmental Awareness
Level 2 Certificate in Climate Change & Environmental Awareness
Part Time
---
Course Overview
Sustainability is quickly becoming a high priority for many businesses. Making moves towards becoming a 'greener' organisation can also provide cost-saving initiatives, such as reducing waste or saving energy. 
This qualification covers the nature of climate change and the role that individuals, businesses and other organisations play in helping to reduce carbon emissions. This course gives the knowledge and understanding for individuals to act as drivers of positive change within the workplace and at home.
Course Content
Throughout this course you will complete 2 online workbooks covering the following sections.
Understand climate change, sustainability and environmental protection 
Learn about the environment, considering how society depends 
on the environment and the challenges faced by the environment. You will learn about 
climate change and the impact on the environment along with sustainability and 
sustainable development. You will also look at the role of industry in protecting the 
environment.
Understand industry and the environment 
Learn how to reduce the environmental impact of organisations 
and individuals looking at waste and efficiency. You will look at types of waste, recycling 
and how to reduce waste learn about different sources of energy and how to 
reduce energy consumption and the carbon footprint of an organisation.
Understand resource efficiency and waste management
Learn 
about water efficiency and how human activity impacts on water quality and availability 
and how water consumption can be reduced. You will also consider how an individual 
can reduce consumption and waste and reduce their carbon footprint.
Entry Requirement
In order to complete this Distance Learning course at no charge you will need to match the following entry criteria:

Are a resident of the EEU (European Economic Area) and have been for at least 3 years

Will be undertaking your learning within England

Are aged 19 or above

If you are 19-23 years old's you must have already achieved a Level 2 qualification or equivalent

If you are 24+ there are no formal entry requirements for this course but you will find it helpful to have a good standard of English and math
Assessment
Studying via Distance Learning means you can choose when and where you study.  

We recommended allowing a minimum of 3 to 4 hours per week to study this course in your own time.

You will be given submission dates for each unit to help you stay on track and 

complete 

within 

the 

allocated timeframe. 

 

This course is available via:

 

Online assessments with online learning material
How to Enrol
To find out more information please email distance.learning@bcot.ac.uk quoting the course reference, or to enrol now click the button below and complete an application.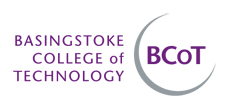 ---
Course Outline
Course Code: MDFL120
---
Study Mode: Part Time
---
Location: OFF SITE FLEXIBLE PROVISION
---
Duration: 25 Weeks
---
Start Date: Anytime
---
Day & Time: Flexible Learning
---