Level 2 Diploma in Hospitality Services
Level 2 Diploma in Hospitality Services
Level 2 Diploma in Hospitality Services
Level 2 Diploma in Hospitality Services
Level 2 Hospitality Services City & Guilds NVQ Diploma
Full Time
---
Course Overview
This is a high-quality, prestigious programme valued by employers. You will develop the skills and knowledge required to become a kitchen professional in job roles such as sous chef or senior chef/cook (fine dining) and sous chef of senior chef/cook (restaurants, hotels and gastro pubs). You will develop advanced skills in producing meat, poultry, game and fish dishes as well as food safety.

Course Content
Sample of units:
Maintain a safe, hygienic and secure working environment
Give customers a positive impression of self and your organisation
Work effectively as part of a hospitality team
Maintain food safety when storing, preparing and cooking food
Serve food at the table
Provide a silver service
Convert a room for dining
Provide a buffet and carvery service
Prepare and clear the bar area
Serve alcoholic and soft drinks
Prepare and cook fish
Prepare and cook meat and poultry
Complete kitchen documentation
Set up and close kitchen
Entry Requirement
Four GCSEs at grade 3/D or above, including English and maths, or completion of our Future Pathways course.

Where does this course lead to
Level 3 Hospitality Supervision and Leadership City & Guilds NVQ Diploma

Level 3 Professional Cookery City & Guilds NVQ Diploma

Level 3 Professional Cookery (Patisserie and Confectionery) City & Guilds NVQ Diploma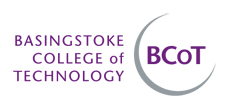 ---
Course Outline
Course Code: OF33
---
Study Mode: Full Time
---
Location: Basingstoke
---
Start Date: 09/09/2024
---
Duration: 1 Year
---