Level 3 Business Administrator Standards
Level 3 Business Administrator Standards
Level 3 Business Administrator Standards
Level 3 Business Administrator Standards
Level 3 Apprenticeship in Business Administration
Apprenticeship
---
Course Overview
This apprenticeship is ideal for those who are looking to progress within a business administration career.  It further develops the skills and knowledge required for a successful career in an administrative environment and focuses on a range of skills, including working independently or as part of a team to develop, implement, maintain and improve administrative services.  Individuals will develop key skills and behaviours to support their own progression towards management responsibilities.
This apprenticeship is delivered within the workplace using real examples from the apprentice's daily work

Your apprentice will benefit from excellent coaching from our highly skilled assessors, who  will work closely with you to ensure the skills being developed reflect your requirements. 
Course Content
The business administrator is expected to deliver their responsibilities efficiently and with integrity – showing a positive attitude. The role involves demonstrating strong communication skills (both written and verbal) and adopting a proactive approach to developing skills. The business administrator is also expected to show initiative, managing priorities and own time, problem-solving skills, decision-making and the potential for people management responsibilities through mentoring or coaching others. 
Throughout the apprenticeship, you will learn skills such as:
IT - using multiple packages and systems
Record and document production - including emails, letters, reports and proposals and in time, to coach others in these processes
Decision making - effective decision making and develop the ability to challenge appropriately
Interpersonal skills - build and maintain positive relationships, be able to influence and challenge appropriately and develop coaching skills
Communications - using the most appropriate platform with agility and confidence
Quality - working to a high standard, applying problem solving skills
Planning and organisation - taking responsibility for initiating and completing tasks to meet deadlines
Project management - using principles and tools to scope, plan, monitor and report
Entry Requirement
Learners must be employed within the sector to enrol on the apprenticeship and have 5 GCSEs at Grade C / 4 or above, including Maths and English or equivalent
Assessment
The apprentice will have monthly meetings with their business trainer where they will be assessed through both practical training and assessment at work.
The final End Point Assessment (EPA) consists of three elements, which link directly to the knowledge, skills and behaviours of the standard.
Knowledge test
A multi-choice test
Portfolio-based interview
During the apprenticeship, the learner will produce a portfolio of evidence which will be submitted to the independent end point assessor to plan and carry out a competency based interview.  The portfolio of evidence provides a structure for this conversation
Project presentation
From month 9 of the apprenticeship, the learner will produce a project around improving a process or operating practice within the workplace.  They will present this evidence to the independent end point assessor, demonstrating how they approached the task and implemented the results
Where does this course lead to
This apprenticeship can lead to further career opportunities such as management or senior support roles.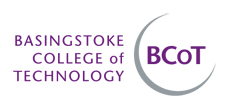 ---
Course Outline
Course Code: MP58
---
Study Mode: Apprenticeship
---
Location: EMPLOYER PREMISES
---
Duration: 2 Years
---
Start Date: TBC.
---