Level 3 Apprenticeship in Team Leading/Supervising
Level 3 Apprenticeship in Team Leading/Supervising
Level 3 Apprenticeship in Team Leading/Supervising
Level 3 Apprenticeship in Team Leading/Supervising
Level 3 Apprenticeship in Team Leading/Supervising
Apprenticeship
---
Course Overview
This apprenticeship is ideal for those who are seeking to start a career within a Team Leading / Supervisor role. 

It develops the skills, behaviours and knowledge required for a successful career in all aspects of Team Leading. The focus is on application of knowledge and demonstration of skills and behaviours relating to leading people, managing people, building relationships, communication, operational management, project management, finance, self-awareness, management of self and decision making, taking responsibility, inclusivity, being agile and professionalism

This apprenticeship is delivered on the job, within the workplace. Your apprentice will benefit from excellent teaching and training from our industry qualified and highly skilled assessors. Assessors will work closely with you to ensure the skills being developed reflect your requirements. 

Entry Requirement
GCSE English and maths at grade 4 or above, or Level 2 Functional Skills.
You will need to be employed, or find employment, in a team leading or managerial role.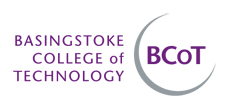 ---
Course Outline
Course Code: MP54
---
Study Mode: Apprenticeship
---
Location: EMPLOYER PREMISES
---
Duration: 1 Year
---
Start Date: TBC.
---