Level 5 Apprenticeship in Leadership and Management
Level 5 Apprenticeship in Leadership and Management
Level 5 Apprenticeship in Leadership and Management
Level 5 Apprenticeship in Leadership and Management
Level 5 Apprenticeship in Operations/Departmental Management
Apprenticeship
---
Course Overview
This training, which is delivered in the workplace, is designed to develop the knowledge, skills and behaviours for your apprentice to manages teams and/or projects.  Working in the private, public or third sector and in all sizes of organisation, development of your apprentice's skills may include creating and delivering operational plans; managing projects; leading and managing teams; managing change; financial and resource management; talent management; coaching and mentoring.
Your apprentice will benefit from excellent teaching and training from our industry-qualified and highly skilled assessors, who will work closely with your to ensure the skills being developed reflect your requirements.
Entry Requirement
A relevant Level 3 or 4 qualification.
You will need to be employed or find employment in a managerial role.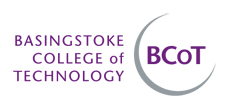 ---
Course Outline
Course Code: MP53
---
Study Mode: Apprenticeship
---
Location: EMPLOYER PREMISES
---
Duration: 2 Years
---
Start Date: TBC.
---