T Level in Design, Surveying and Planning
T Level in Design, Surveying and Planning
T Level in Design, Surveying and Planning
T Level in Design, Surveying and Planning
T Level in Design, Surveying and Planning
Full Time
---
Course Overview
This two-year Construction T Level focuses on Design, Surveying and Planning in the construction and built environment sectors. It has been designed with employers to teach you core content knowledge and skills related to construction, design, surveying and planning, allowing you to progress to highly skilled employment. 
Across both years you will study core content. These modules include:
Health and Safety
Science, measurement and building technology
Information, data and digital technology
Construction mathematical techniques
Design and sustainability
Construction and the built environment
Relationship management, commercial business, project management and law.
The T Level will include a minimum of 315 hours of learning on work experience placement. Our Industrial Placement Officers will help you link up with an employer and complete work experience relevant to your interests. 
Course Content
The T Level Technical Qualification in Construction: Design, Surveying and Planning has two mandatory components:
1. Core Component
This component covers the underpinning knowledge, concepts and skills that support threshold competence in the Construction industry. It has 600 GLH and is assessed by two externally set Core Examinations and an Employer Set Project.
2. Occupational Specialist Components
There are two Occupational Specialist Components in this qualification, each of which has 600 GLH:
1. Surveying and design for construction and the built environment
2. Civil engineering
Students undertaking the T Level Technical Qualification in Construction: Design, Surveying and Planning will be able to choose one of the two Occupational Specialisms to complete as part of their T Level Technical Qualification.

These components cover the occupational specialist knowledge and skills required to demonstrate threshold competence for the specialism. Each Occupational Specialism will be assessed by a skills-related project that synoptically assesses the performance outcome skills and associated underpinning knowledge.
Entry Requirement
Five GCSEs at grade 4 or above, including English and maths
Completed a transitional T Level or relevant 

Level 2 Diploma

You will need to be aged between 16 – 18 at the start of the qualification
As we recognise that every learner has a different background, we will hold a professional discussion with you at interview. This will help us assess your suitability for the course.
If you don't meet our entry requirements, we recommend our in-house one-year T Level Transition course. This will help prepare you for the T Level in the subsequent year.
Assessment
Year 1: You will be assessed on the core subject knowledge area by completing: 
Written examination 1: Science and Building Technology _Written examination 2: Construction Industry and Sustainability _Employer set project, which involves preparing a report responding to a client brief and initial designs, preparing designs form the proposed project, producing costing documentation and carrying out research to present solutions to problems arising in the scenario.
Year 2: You will complete an end of year project based on the occupational specialist pathway.
This project will be linked to surveying and design for construction and the built environment. You will produce a portfolio of evidence responding to a client brief, analyse information, design construction solutions and verify delivery of those construction solutions. 
Where does this course lead to
As a technical qualification will gain a T Level in Construction: Design, Surveying and Planning. It is intended for students who want to progress to a career in the construction sector, with a focus on Surveying and Design.
Job roles that this qualification will help you work towards could include:  
Graduate Management Traineeship
Survey / Surveying Technician
Architect or Architectural Technician
Construction Design Coordinator
Site, Project, Estate Management
Property Development
Site Planning and Coordination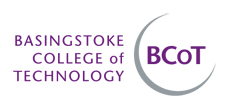 ---
Course Outline
Course Code: AF71
---
Study Mode: Full Time
---
Location: Basingstoke
---
Start Date: 09/09/2024
---
Duration: 2 Years
---