Level 3 Assessing Vocational Achievement Certificate
Level 3 Assessing Vocational Achievement Certificate
Level 3 Assessing Vocational Achievement Certificate
Level 3 Assessing Vocational Achievement Certificate
Level 3 Assessing Vocational Achievement Certificate
Part Time
---
Course Overview
This Edexcel award is for those who assess the work environment and workshop or classroom-based environments, using assessment methods such as simulations, skill tests, oral and written questions, observation, assignments, projects, case studies and recognising of prior learning.
Course Content
To achieve the Level 3 Certificate in Assessing Vocational Achievement, you must complete three mandatory units:
Understanding the Principles and Practices of Assessment - This is a knowledge-based unit that gives learners an understanding of the principles and requirements for different assessment methods.
Assess Vocational Skills, Knowledge and Understanding - The purpose of this practice-based unit is to give learners an opportunity to implement the principles of good practice that underlie the planning of assessment of vocational skills, knowledge and understanding. This unit gives learners the opportunity to prepare, manage and record the evidence from a range of assessment methods to demonstrate good practice in assessment.
Assess Occupational Competence in the Work Environment -This unit allows learners to implement and support the planning of assessment that is fit-for-purpose, appropriate to a specific context, addresses specific learner's needs through a range of methods and meets the required standards.
A review of the assessment of occupational competence in the workplace should be used to evaluate the currency, expertise and competence of own practice to identify opportunities to maintain occupational standards.
Entry Requirement
An interview is required. Candidates must be assessing both the work environment and workshop or classroom-based environments, with at least two of their own students using a range of assessment methods.
Aged 19 to 23? - You may be eligible for full fee remission, meaning there is nothing for you to pay. Contact us to find out if this applies to you. If you have to pay, you can spread the cost by paying in instalments.
Aged 24 or over? - Nothing to pay now - you do not have to make any upfront payment, your fees can be paid for through a government loan. These loans are available to everyone regardless of your income or savings. All you need to do is complete a form which we can help you with. Repayment of the loan only starts when you earn £1,750 or more per month (£21,000 per year) when an affordable amount will be deducted directly from your salary. 
Contact 01256 306484 for further details or go to direct.gov.uk/advancedlearning loans
Assessment
Assessment is by producing a personal portfolio of evidence demonstrating understanding and applying the performance criteria of the Level 3 Award in Assessing Vocationally Related Achievement Certificate in Assessing Vocational Achievement.
Where does this course lead to
Level 4 awards in Assuring the Quality of Assessment.
How to Enrol
To find out more information or to enrol please email distance.learning@bcot.ac.uk quoting the course reference.
Thank you for your interest in this course. To enrol on this course, a member of staff will arrange a meeting with you. Please click on the Form link below to leave your details.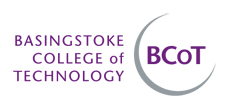 ---
Course Outline
Course Code: MXEC181
---
Study Mode: Part Time
---
Location: EMPLOYER PREMISES
---
Duration: 30 Weeks
---
Start Date: Anytime
---
Day & Time: Flexible
---
Tuition Fees: TBC (previously £850.00)
---
Registration Fees: £110.00
---