Level 5 People Professional Standard
Level 5 People Professional Standard
Level 5 People Professional Standard
Level 5 People Professional Standard
Level 5 People Professional Standard
Apprenticeship
---
Course Overview
This role can be found in organisations of any size, in any sector. In smaller organisations, this type of role is likely to have a broader remit. People Professionals play a key role in supporting the business to meet its strategic objectives by driving forward the People agenda. People Professionals are responsible for various activities from attracting, recruiting, developing, and retaining talent, managing payroll and benefits, supporting positive employee relations, and ensuring compliance with employment law.

An employee in this role will interact with various roles at differing levels of the organisation from within HR to other business areas. The ability to communicate, influence and negotiate is key to adopting evidence-based decision-making. 

Job roles for an apprenticeship in this sector include HR manager, HR consultant, HR partner, and HR operations. These roles can vary within the HR department of small, medium and large businesses.
Course Content
The primary role of a Human Resources Consultant can vary between core HR factors or focusing on in-depth expertise in specific HR areas, however, the variations of roles still cover good knowledge across the whole range of HR disciplines. You will learn how to take action for all personnel requirements related to elements of a business for HR projects and prioritise work in accordance with business needs, and support the HR team as an individual or have the responsibility of managing a team.
Throughout the apprenticeship you will learn:
How to implement people strategies and equality objectives for the business.
How to address people issues within your area of work, managing risks and creating innovative solutions.
How to develop and implement annual people plans and projects. Align to business and people strategies ensuring equity, diversity, and inclusion.
How to maintain up-to-date people policies, ensuring developments in people practice are embedded.
How to take and present evidence-based decisions for people solutions, drawing on and carrying out relevant research and utilising benchmarking data.
How to provide advice, guidance, and training to the business on people-related issues in line with business policies and employment law.
How to develop and maintain inclusive relationships with internal stakeholders to influence and support their people's requirements.
How to contribute to workforce design and succession planning, identifying future trends and issues across the organisation.
How to contribute to the ongoing success and growth of their organisation by providing insight on people-related issues.
How to evaluate the impact of people policies and procedures on the organisation, its culture, and its people.
How to lead people development such as talent management, coaching and mentoring arrangements, for their organisation.
How to support the improvement of the agility and productivity of workforces and organisations, to enable innovation and collaborative working using technology.
How to enable the 3 pillars of sustainability (Economy, Society and Environment) and social value.
Entry Requirement
4 GCSEs at grade C/4 or above including English and maths or equivalent (Functional Skills). 
Learners must be employed within the sector to enrol on the apprenticeship. 
It is a requirement that each candidate becomes a member of CIPD within four weeks after the start of the course.
Assessment
As part of the apprenticeship programme, you will be assessed through written assignments, observed practice, projects and professional discussions. The apprentice will learn and work on the employer's premises, as well as attend classroom sessions once a week at BCoT. All apprentices will be required to complete a formal end point assessment (EPA) which will consist of a presentation with questions, professional discussion and a long written test.
Where does this course lead to
Upon completion of the apprenticeship, you can progress further within the profession into a wide range of HR roles across many sectors, or pursue further study towards an additional qualification up to the postgraduate level.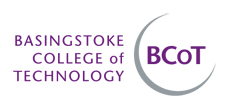 ---
Course Outline
Course Code: MP63
---
Study Mode: Apprenticeship
---
Location: Basingstoke
---
Duration: 2 Years
---
Start Date: Flexible
---