Level 2 Certificate in Prevention and Control of Infection in Health Care Settings
Level 2 Certificate in Prevention and Control of Infection in Health Care Settings
Level 2 Certificate in Prevention and Control of Infection in Health Care Settings
Level 2 Certificate in Prevention and Control of Infection in Health Care Settings
Level 2 Prevention and Control of Infection in Health Care Settings Certificate
Part Time
---
Course Overview
This TQUK qualification aims to:
Familiarise you with infection control legislation and policies;
Develop your understanding of the causes of infections, the conditions in which they thrive and the ways that they can be spread
Teach you about the methods of cleaning and waste disposal that help prevent the spread of infection
Introduce you to the hand washing techniques and personal protective equipment you should use to help prevent the spread of infection.
This qualification can help you to prepare for employment in a health or care-related area or, if you are already employed, can contribute to your continuous professional development (CPD). 
Course Content
This qualification consists of three mandatory units, which you must complete to gain the full qualification. 
Unit 1 - 

The principles of infection prevention and control

Unit 2 - 

Causes and spread of infection

Unit 3 - 

Cleaning, decontamination and waste management
Entry Requirement
You don't need to have any specific prior learning requirements to take this course.
In order to complete this distance learning course at no charge you will need to match the following entry criteria:
Are a resident of the EEU (European Economic Area) and have been for at least 3 years
Will be undertaking your learning within England
Are aged 19 or above
If you are 19-23 years old you must have already achieved a level 2 qualification or equivalent
If you are 24+ there are no formal entry requirements for this course but you will find it helpful to have a good standard of English and maths
Assessment
There are no exams to achieve this qualification.  Your learning will be assessed through a portfolio of coursework and assignments.  
Studying via distance learning means you can choose when and where you study.  
We recommend allowing a minimum of 3 hours per week to study this course within your own time
This course is available:

Paper based learning with online assessments
Fully online
Fully paper based
Where does this course lead to
If you achieve this qualification you could progress to further qualifications at Levels 2 or 3 in a related subject area, including apprenticeships.
How to Enrol
To find out more information please email distance.learning@bcot.ac.uk quoting the course reference, or to enrol now click the button below.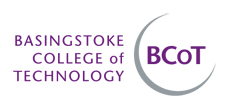 ---
Course Outline
Course Code: MDFL093
---
Study Mode: Part Time
---
Location: OFF SITE FLEXIBLE PROVISION
---
Duration: 25 Weeks
---
Start Date: Anytime
---
Day & Time: Flexible Learning
---